Animals on Airbnb Experiences
Global Integrated Campaign—2019

Role: Senior Art Director and Designer
Contribution: Ideation, brand identity, art direction, social content

Airbnb Experiences are guided activities offered by local hosts that help travelers connect with places and cultures by doing what locals do. In 2019 Airbnb Experiences launched a new portfolio of unique categories targeted to specific subcultures and interests. Animals launched in the summer of 2019 as the first of various categories, offering a wide variety of opportunities to learn, play and just hang out with adorable creatures of all shapes and sizes. Its main purpose was to redefine the animal travel industry by setting up strict guidelines to ensure responsible interaction with all animals.

Airbnb Creative developed the creative strategy and built the campaign, branding, social media content and app components to launch the category globally. Together with CD and writer I came up with the concept for the campaign, shaped the look and feel, and I lead a small team of creatives producing social assets, product marketing, and posters + OOH.

Selected Press: 
The New York Times, Condé Nast Traveler, Fast Company, Forbes, New York Post, Travel + Leisure, Apartment Therapy, Refinery 29, AFAR.

Notable Endorsements: 
World Animal Protection, Peta, Jane Goodall Institute.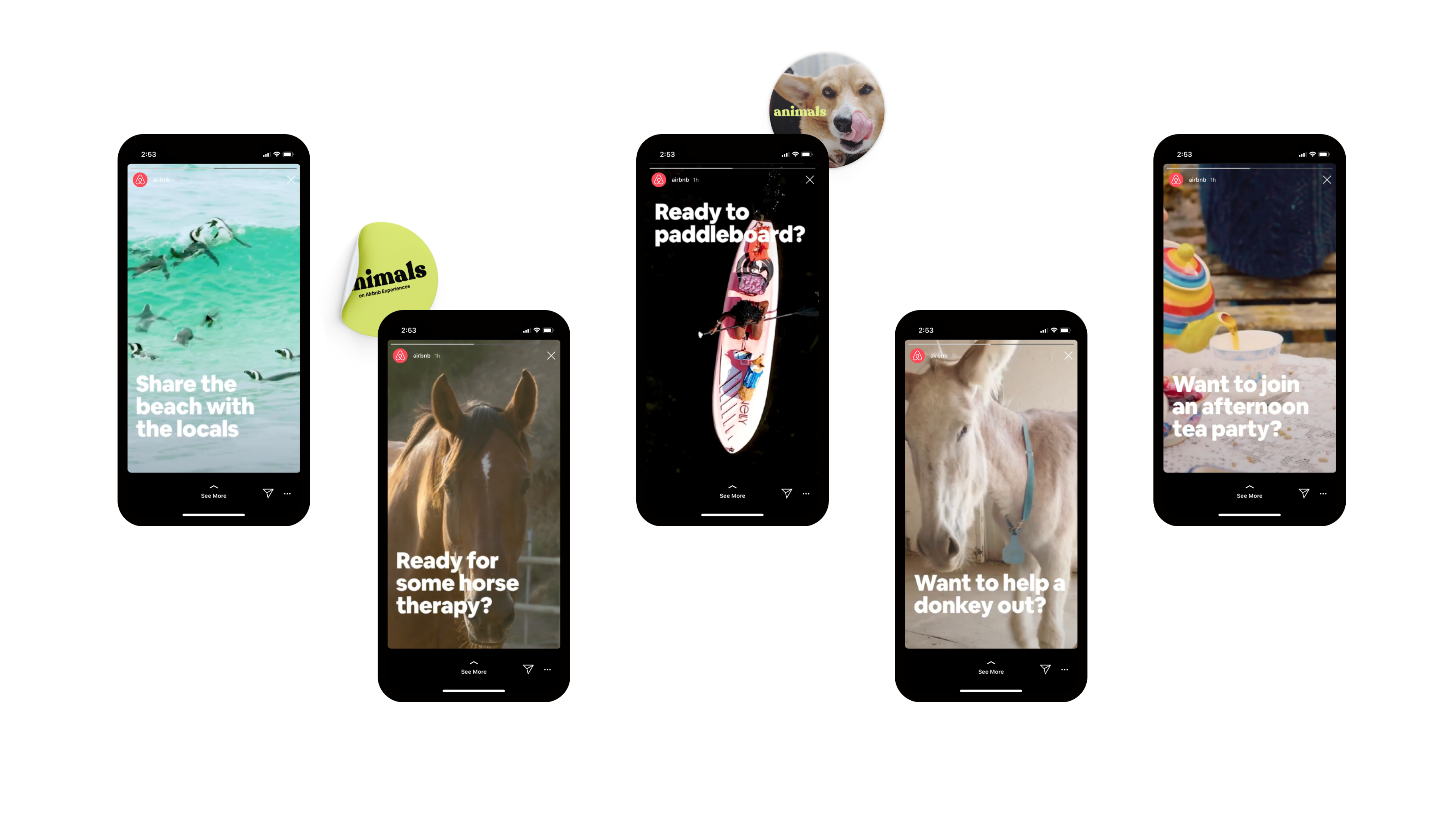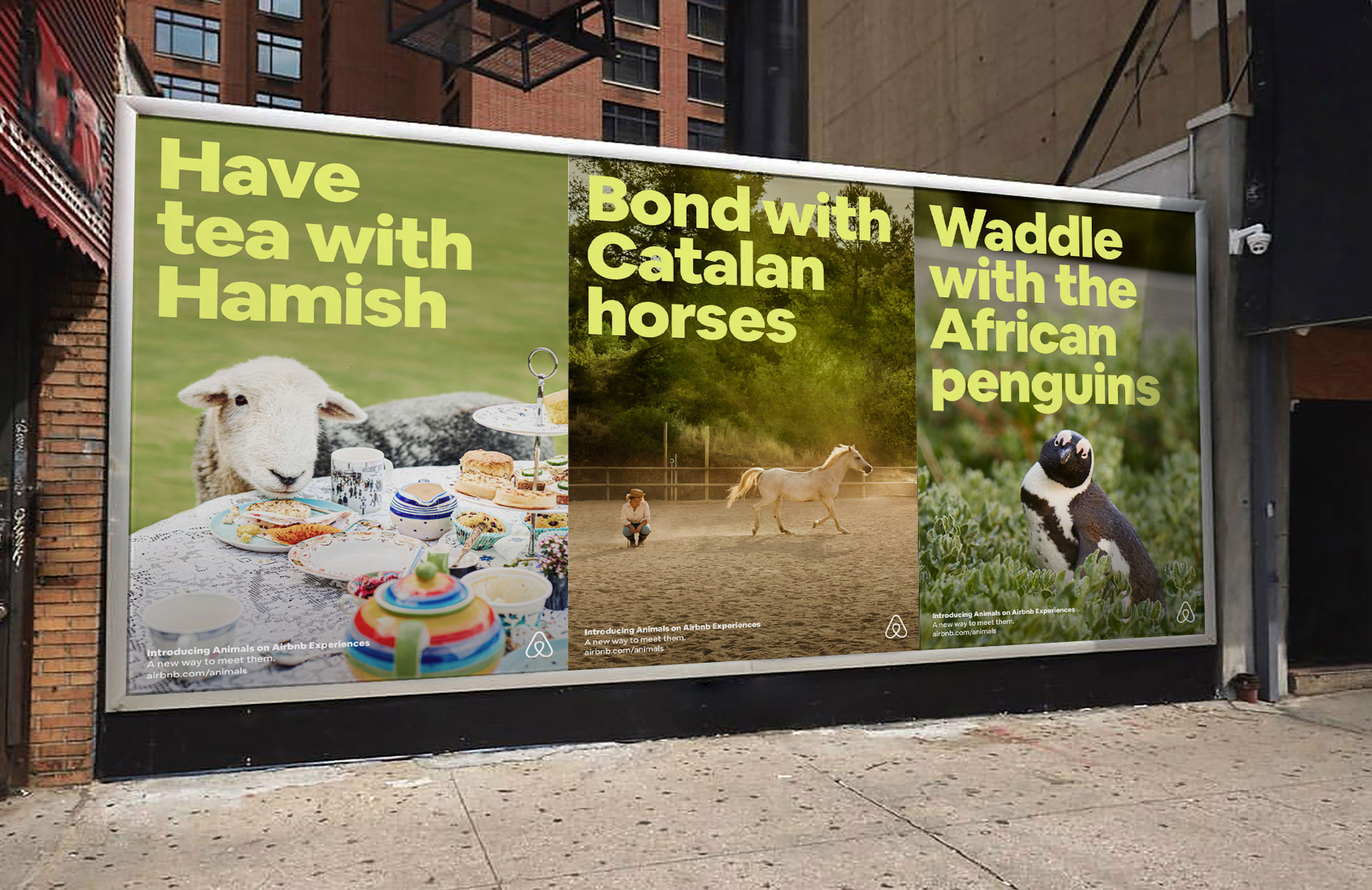 We launched the campaign with a twitter call and response to create excitement and engagement. To be able to respond live with relevant content we created 100+ unique animals gifs to engag in meme conversations with our community.